Everyone that has seen a magician perform loves the mystery and intrigue behind each one of their tricks. We are attracted to what we cannot explain, which is why the disappearing act was so popular. People would ask themselves "How could something so big be here one second and gone the next?". The same could be said about the rapid decline and disappearance of Brazil's social media giant, Orkut.
What is Orkut?
Orkut is a social media networking site that launched in 2004. It is owned and operated by Google and named after its creator, Orkut Büyükkökten, who was a Google employee. The platform gained traction in Brazil and eventually would have 30 million users on it by 2012. The growth was caused by the simple things Orkut did well for their consumers. They made their user interface clean, simple, and easy to navigate. Being backed by Google gave them credibility and speed up adoption among the people. They also did a fantastic job creating buzz around it by making it invite only at the beginning, which made it be perceived as a status symbol for being on the platform. With all this going for Orkut it is hard to imagine how it could all disappear like it was never even there….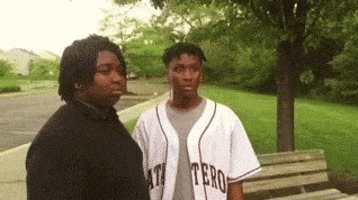 What Went Wrong?
Orkut simply forgot to evolve and meet the needs of the market that they were serving. Becoming a large platform isn't enough to sustain you over the long haul and the ability to adapt is critical to the longevity of the platform. Orkut had trouble with a multitude of features that their audience was clamoring for. The amount if friends it allowed you to have was capped at a certain number, it was difficult to upload and share photos, and the way it handled video was downright atrocious. This led people to look to other platforms that better fit their needs such as Facebook. Once this began it was only a matter of time before it became a barren wasteland as consumers completely abandoned their accounts.
The Ta-Da
The magic in this lesson can be broken down to its most essential core message, learn to adapt or cease to exist. Reading your audience and learning about the upcoming features and technologies your consumers want is crucial to the survival of your business. By neglecting to follow the innovation of the market, you are actively choosing to set your business up to one day disappear. That is one trick that I'm sure many business owners would not want to be a part of.